Hello sweet soul,
So, is it time for you to shine your light? I've been immersed in creative projects lately and so many amazing opportunities are opening up to me. My biggest, wildest dreams are starting to come true and this is such a blessing. Does this mean I feel super peaceful and embrace these opportunities with ease? Honestly? No.
A part of me is very happy and I can feel the inner calling to step up and say a wholehearted yes to my dreams. And the other part is freaking out as so many of my fears are being triggered. I'm afraid to be seen fully by you, to speak my truth and to step into my own power. I've always done my own thing in life and never cared much about what others expected of me. I've felt free to live life on my own terms.
But when it comes to this particular path and the messages from my spirit guides that I feel called to share with you and a wider audience – this is an intirely different story.
Stepping into my life's purpose fully and sharing what matters most to me is the scariest thing I've ever done.
Being that woman, the one who embraces her own power and steps up as a leader in her community and in the world. If you are experiencing this you know exactly what I mean.
So many of us energy workers carry old memories and fears about being persecuted, burnt and publically punished for sharing our gifts. I've had past life regressions where I could see the fire burning and feel the fear of being tracked down. I also know that for each life I have gained more wisdom, courage and times are changing.
On one hand I have fears coming up and I choose to get to know them and embrace them with love and compassion. And on the other, I feel so strongly that it's time now. This one life I am living right now is limited in time and I know I am here to grow and help others to grow too.
If you are feeling called to step onto your path with purpose I invite you to say yes now.
It's ok to be afraid. It's ok to be triggered, to stumble and fall a million times. We all do. This is how we learn and evolve. Sometimes it feels like one step forward and two back but we are moving forward.
The more I discover what I'm here to do and how I can embrace this path with as much joy and ease as possible, the more I feel called to share this path with others.
You are a shining beacon of light. Who you are and the gifts you are here to share are so needed, so precious.
It's ok to loose your way but keep coming back to it.
If you are searching for ways to stay focused and on purpose I encourage you to reach out and ask for support:
Connect with your soul tribe – online and/or offline
Share your doubts with people who love and understand you
Nourish all parts of you – mind, body and spirit
Find the right teachers for you
Create a team around you – husband/wife, parents, friends and professionals
My support team right now are my husband (bless him!), friends, mentors, mastermind partners, colleagues, healers, channelers, my mom and of course my divine support team.
Sometimes reaching out to one person can help you start opening up to more support in your life. This did not come easily for me. I grew up counting only on myself and this has been a big lesson to learn. Now I can't imagine a life without my beautiful support.
Because I know how difficult it can be to ask for and receive the right support for you I am preparing a beautiful offer that I believe could help you so much. I'm crafting a new small group coaching program – Clear Your Path & Shine – and I can't wait to share it with you. It includes all the support I would have loved to receive – powerful 1:1 coaching sessions with me and the gorgeous support from a small group. I know how overwhelming big groups can be – especially if you are sensitive – so this offer will only be open for max 5 people (1 person has already signed up!).
If you are considering signing up for intuitive coaching and investing in yourself, this is a wonderful + super generous deal. I will share all the details in a few days but you are welcome to e-mail me now if you are interested.
I wish you a beautiful day, filled with magic and miracles!
With so much love and gratitude,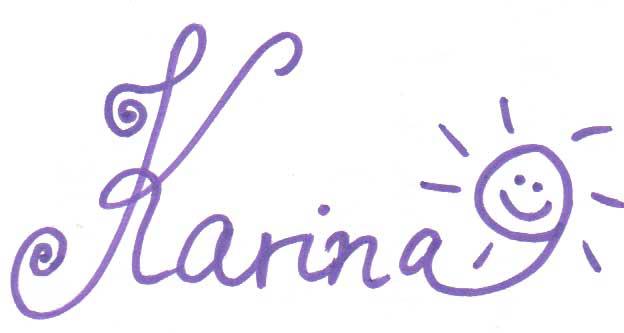 PS: Do you need a quick and powerful + love-soaked 15 min healing session to help you release tension, blocks and stress? Click here to read more + download my brand new healing audio. It's only $10 and can help you shift the energy of your day.