Hello beautiful,
As the full moon is slowly waning I am releasing all the old patterns and stories that are coming up. Maybe you are too? It's so magical how in tune we are with the rhythm of nature when we allow ourselves to be. I'm clearing out my house and making space for the new. Before I left for Sweden I let go of what I thought was the dream house and today I am letting go of my new office space. I know that both were powerful gifts. As I stepped up and said yes to them – and to growing into the person who could hold this much space, beauty and abundance – I raised my vibration and allowed myself to embrace that next step.

The trick is to not stay attached to the outcome or the object itself. Whether it's a place, situation or person.
This isn't always easy and can sometimes be painful but this time it felt so natural and it flowed with so much ease. So I'm embracing it. All of it. What I know and what I don't know. I'm embracing all of it, no matter how messy it may seem. And I lean into my soul sisters. They love me up and hold space for me to be. Without trying to fix me or tell me what to do.
Because they know.
Today I was listening to the recording of my last interview before my new program Embrace Your Purpose starts on Monday and I absolutely LOVE this conversation with my soul sister Donna Raymond. Donna and I met through Leonie Dawson when she lived in Kuranda (in the rainforest in northerns Australia) back in 2013. Being Scorpios and deeply commmitted to sacred work we connected instantly. Donna is also one of those really grounded and hilarious wise women and I loved meeting her IRL.
So today I have the great pleasure to share this gorgeous interview with you!
Donna Raymond, founder of Wise Wombman, is a Sacred Feminine Mentor, Educator and writer, working primarily as a facilitator of Women's Mysteries, Sacred Circles, Rituals, Workshops and healing intensives. She also facilitates a monthly Womb Temple (red tent) from her home and creates custom made ceremonies and rituals for significant rites of passage, such as marriage, wakes and various blessings ceremonies.
Enjoy the profound wisdom and powerful messages Donna shares in this interview and please share with everyone who needs to hear this!
You can find Donna HERE, and she is also spreading her magic on Facebook and Instagram.
As I am sharing my new program for conscious, heartcentred entrepreneurs and calling in the magical wise women who are feeling the call to join us in September I've been inspired to share the stories of my soul sisters in business.
Are you a conscious, intuitive entrepreneur who wants to do your sacred work in alignment with your soul? Have you tried traditional business programs or advice but can't make it fit with your unique essence and voice? I'd love to connect with you and go on a deeply intuitive business journey together!
Find out all about Embrace Your Purpose – my brand new Intuitive Business Program for Conscious Entrepreneurs – HERE.
My guess is that you know quite a lot about business and you've already invested in business programs and coaches. And you love what you do. But something is still missing.
How do you know this? Because:
You're not attracting your ideal clients (or not enough of them)

Doing business feels like hard work and you're sacrificing important parts of your life to keep it afloat

You're not making enough income to support yourself and your family

You often feel like there is not enough time, energy or resources to reach the dreams you know are possible

You don't feel joyful, spacious or free as often as you'd like

You have an inner knowing that there must be a better way
You didn't start your own business to work even harder than when you had a job but to feel inspired, in alignment with your core values and free. Me too. It's time to find your way back to a path that feels truly yours.
This is what I am offering you. A path that feels like YOU.
Authentic. Inspired.
Guided from within.
There will be 2 x 1:1 mentoring sessions with me, powerful monthly live calls, an amazing circle of soul sisters to support and love you, incredible guest teachers (Heart Healer and Author Lysa Black and the Abundance Activator and Healer Lara Waldman), a custom-made essence exclusively for this group by the magical Essence Practitioner Jackie Stewart and so much more!
Find out all about it here and join us by September 26.
Are you unsure if this is the right program for you? Book a free 30 min Business Alignment Session here and I'll tune in to where you are on your business journey and help you realign to your purpose.
Sending you so much love and joy,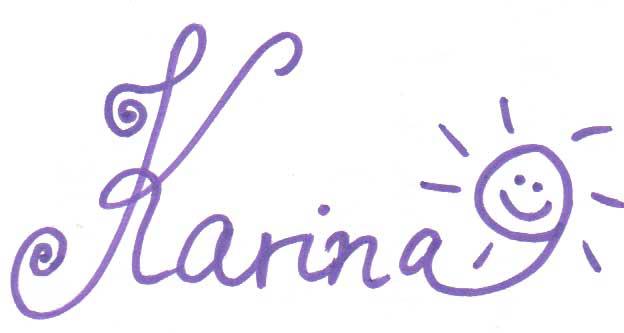 PS: Are you joining me for a live call to release the old energies and celebrate the equinox + call in some big magic? Find out more and sign up here.